Alterations and Tailoring
Does your clothing fit you perfectly? Chances are, if you buy off the rack, the fit is closer to "good enough." To make it absolutely perfect for your physique, bring your garments to Barry's Cleaners & Launderers. Not only are we a leading dry cleaner in Connecticut, we're also a well-regarded tailor shop. From wedding dresses and formal attire to pants, shirts and beyond, we're here to help you get the best fit from your clothing.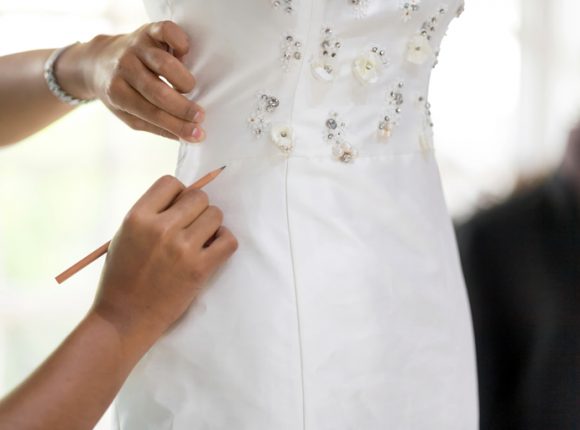 Why Get Alterations and Tailoring?
Having your clothing altered is the best way to make your money go further! Not everyone can afford bespoke solutions for their formalwear—suit and dress alterations are the next best thing. You'll get the perfect fit you want, at a fraction of the cost. All it takes is a few simple adjustments here and there. Bring us your measurements and we'll make sure they're met to exacting specifications.
Our Tailoring Capabilities
Whether you need a bodice taken in a little or the sleeves on a jacket let out a little, we make minor adjustments that yield big improvements to your clothing. Bring us formalwear like suits and dresses, as well as business attire and specialty items that need a little bit of tailoring. We'll work from your measurements to finesse the fit into something that looks and feels great on you.
Central Tailor Shop
Barry's Cleaners & Launderers operates three locations throughout Connecticut; however, we handle all tailoring at our New London, CT location. Feel free to drop your garments off at any of our locations and we'll make sure it's transported to our tailor shop with care. Don't worry—you can still pick it up wherever you dropped it off!
Slip into the Perfect Fit
Every person deserves to look great in their clothing. Through tailoring and alterations services, Barry's Cleaners & Launderers will make sure every piece looks flattering and fabulous on you! Call us today at 860-447-8220 to learn more about our tailoring and alterations capabilities.