Shirt Laundering Services
If your career demands formal business attire each and every day, you've probably got no shortage of collared shirts and other business garments in your closet. Don't trust your at-home washer and dryer with these expensive, important pieces! Instead, bring them to Barry's Cleaners & Launderers for shirt laundry that leaves them looking their best.
We welcome both men's and women's collared and button-down shirts, as well as other business attire that needs a delicate touch. From careful shirt laundering to starch, press and even button fixing, we're committed to keeping you boardroom-ready.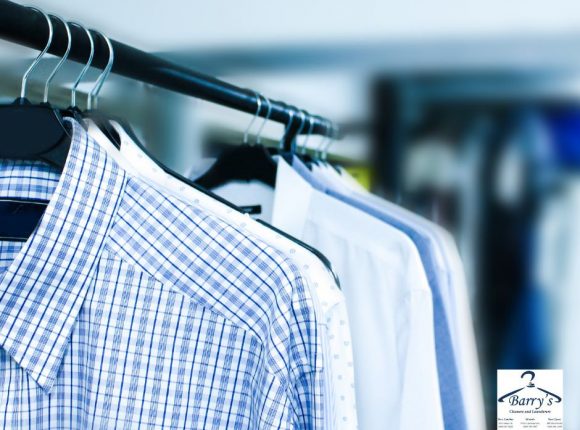 Shirt Laundering
Whether they're a cotton-polyester blend or a fine twill weave, we handle your shirts with expert care and attention. Our experience with fine attire of all types mean we're equipped to choose the right laundering and dry cleaning solution for your fabric. We can also effectively treat stains to restore the full color and appearance of your shirts.
Broadcloth (poplin)
Chambray
Dobby and jacquard
Linen and cotton
Oxford cloth
Twill and denim
Business Attire Dry Cleaning
With formal shirt laundering comes the need to take care of your other business apparel items, including sports coats, jackets, trousers and more. We launder a full array of men's and women's business apparel items, always taking great care to respect the fabric and deliver amazing results back to you. We can even sew on missing buttons, repair lapels, fix collars and much more, for a fit that feels brand-new.
Dress for Success Every Day
Have a question about your business apparel? Need shirt laundry to get the stain out of one of your favorite button-downs? Bring your pieces to Barry's Cleaners & Launderers and we'll help you keep your wardrobe looking prim, proper and professional. Call 860-447-8220 today for more information about our shirt laundering services.