Linen Cleaning Services
Nothing feels quite as good as crawling into bed with fresh sheets! Unfortunately, your at-home washer and dryer probably don't have the capacity to get these items clean. For a truly refreshing experience the next time you put new sheets on the bed, turn to Barry's Cleaners & Launderers for linen cleaning.
We treat your linens with absolute care and a delicate touch—whether it's a set of warm flannel sheets or your prized Egyptian cotton linens. We can even dry clean comforters before you put them away during the warm summer months! We keep your linens fresh so you can get a great night's sleep in total comfort.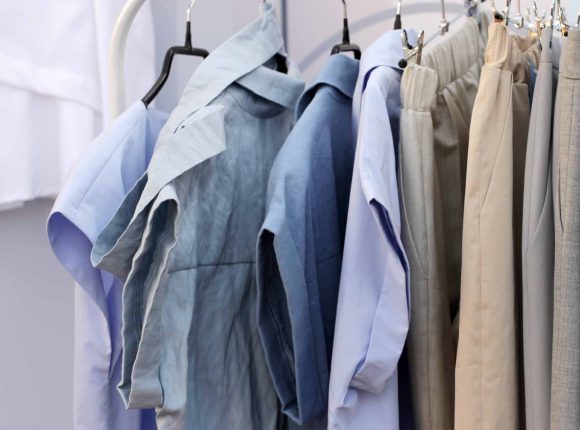 Complete Linen Cleaning
Your home is filled with linens that—let's be honest—probably aren't laundered as much as they should be. When's the last time you washed the duvet in the guest bedroom? If the time has come for linen cleaning, count on us to leave every sheet, cover and cloth looking and smelling great.
Comforters, blankets, duvets and feather beds
Draperies
Sheets, pillow cases and slipcovers
Tablecloths and napkins
Dry Cleaning Comforters and Blankets
We recommend paying us a visit as the seasons change, to wash your bed linens before storing them for the summer or bringing them out in the winter! Heavy blankets and comforters can collect dust when closeted, and they'll quickly get dirty after a couple of weeks of burrowing into them during the winter. We dry clean even the heaviest comforters and blankets to ensure your linens stay fresh, clean and comfortable, all year round.
Stain and Odor Removal
Can't get rid of a stain on your tablecloth? Stains on your child's bed linens that won't come out? We're experts in spot treatment and stain removal, as well as odor removal for linens of all types. Whether you've got a dog that sleeps in your bed or a child who wets theirs, trust us to help you extend the life of your sheets with stain and odor removal.
Drop Off Your Linens
Need to launder your linens? Barry's Cleaners & Launderers is ready to return them to you in pristine condition, so you can enjoy a fresh, clean feeling once again. Reach us today at 860-447-8220 with any questions or stop by one of our locations to drop your linens off.