Wash and Fold Services
Let's face it: laundry isn't anyone's favorite chore. It takes time to wash, dry, fold and put everything away—time you probably don't have. That's why Barry's Cleaners & Launderers offers wash and fold service, all in one. Just drop off your clothing with us and when you come back to pick it up, it'll be completely laundered and folded, ready for your dresser or closet when you get home.
We make doing laundry simple. No more hanging out at the laundromat waiting for the machine to stop. No more awkward run-ins at your apartment complex's laundry room. No more running out of clean clothes because you just haven't had time to fluff and fold everything! We take care of everything, so you can stay immaculately dressed each and every day.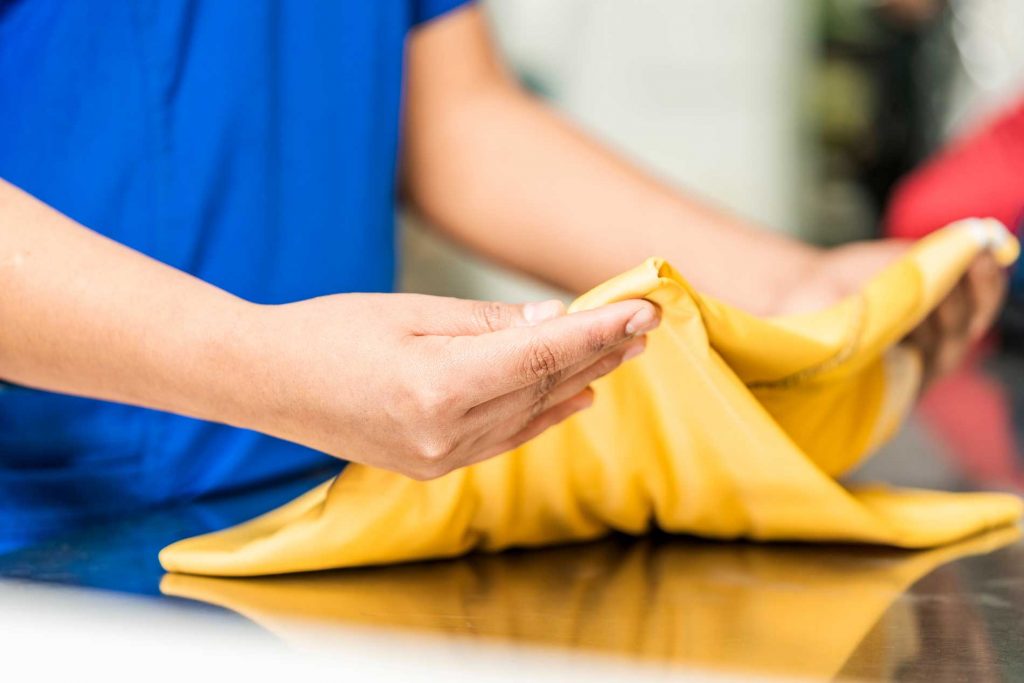 How it Works
Wash and fold is simple, affordable and convenient—you'll wonder how you lived without it! Here's how it works:
Drop off your clothing with us and specify wash and fold service.
You'll get a quote and once you've paid, we'll give you an estimated pickup time.
Return at the pickup time and we'll have your clothing washed and folded.
That's it! Our experts make sure every piece of attire gets the care and attention it needs to come out looking and feeling fresh. We even take the time to separate by material, to ensure proper garment care.
Choose Wash and Fold Services
Want to save time by avoiding laundry? Barry's Cleaners & Launderers will keep your wardrobe fresh with fluff and fold services, no matter how often laundry day rolls around. Bring in your garments before work and we'll have them done by the end of the day! Questions about how it works? Give us a call at 860-447-8220 and we'll help you set up wash and fold service on your schedule.